Lately I've been getting into making chandelier earrings, so I thought I'd share my two most recent Etsy listings.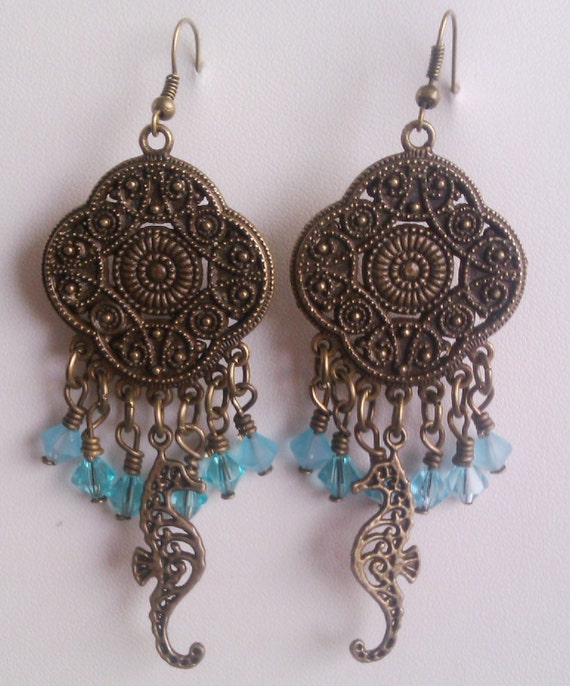 SPECIFICS
Chandelier Component: 32mm
Next are these Antique Bronze Chandelier Earrings with Aqua Blue Sea Glass Drops and Swarovski Jet and Crystal AB elements.  I handcrafted these earrings starting with an Antique Bronze butterfly connector, from which I hung a beautiful floral chandelier component. From this, I added the central Aqua Blue Sea Glass Drop under a corrugated Antique Bronze bead. On either side of the sea glass drops, I added Swarovski Jet and Crystal AB elements. These earrings hang from Antique Bronze French Wires.

SPECIFICS

Earring Length: 4″
Butterfly Connector: 17x14mm
Chandelier Component: 25x25mm
Sea Glass Drop: 19x12mm
French Wires: 18mm
Corrugated Beads: 6mm
Crystals: 6mm
$17.00

Also, I did a Treasury on Etsy today featuring all gorgeous handmade Carnelian jewelry items, which is shown below:


Carneian is an absolutely exquisite stone and here are some of my favorite carnelian finds.