So I'm sitting here on the patio with my coffee and I realize that I really need to purchase new beads, but financially it's impossible right now.  I have so many ideas for new pieces and my creative juices are flowing, but I've hit a road block.  I admit that I've taken apart some necklaces that, upon third or fourth glance, no longer thrill me or make me ask "what was I thinking"?
To me, using beads I've already used is like a promiscuous sex life…once you had them you don't want them anymore and you want to move on to something new.  So, I wind up listing the beads in my supply shop.  They are gorgeous beads, but as an artist I'm looking to work with other things.  My styles have been changing a bit and I'm testing out new designs to see if any of them sell.  The last thing I want to be thought of as is a one-trick pony!
I have a fascination with gemstone chips and things that look steam punk.  I've been doing some less chunky pieces and have been veering toward more waterfall type necklaces. 
For earrings, I am trying to hold off on buying supplies until I can afford all sterling parts, as well as 14k gold filled parts.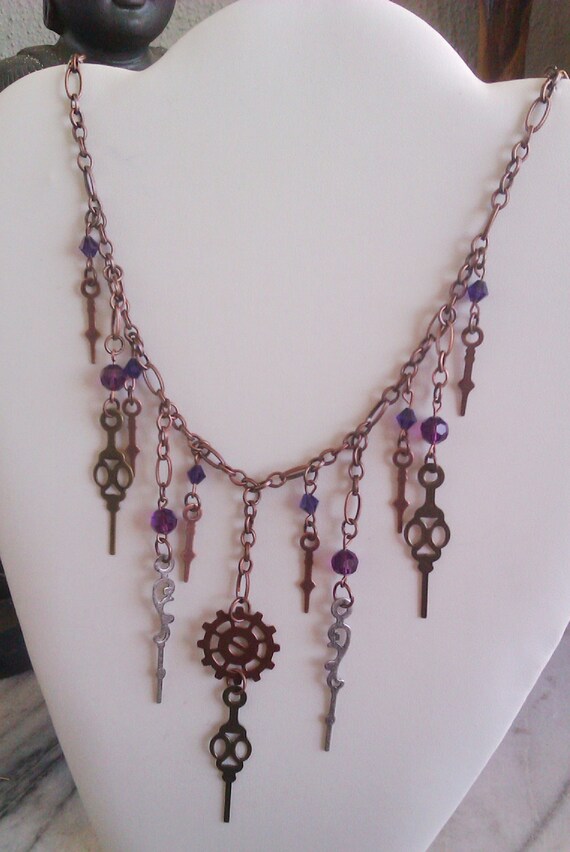 Another thing I love working with is copper.  That gorgeous shiny orangey coloring mixed with oceanic blues just captivates me.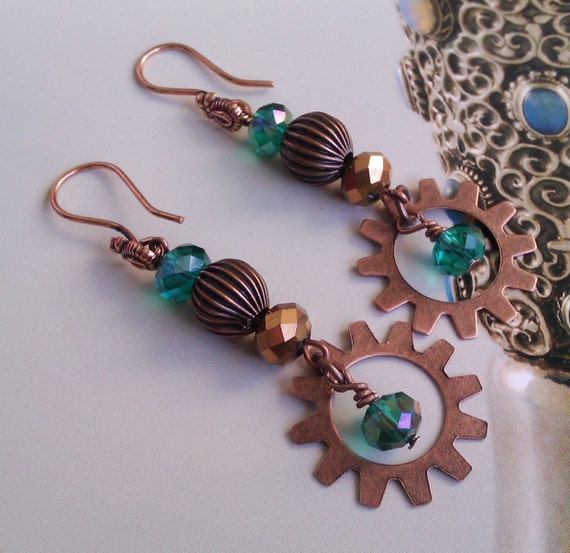 For Swarovski elements I'm discovering a fondness for padparadscha, dark indigo, blue azore and jonquil combined.  To me the three together give off a sort of Middle Eastern flair.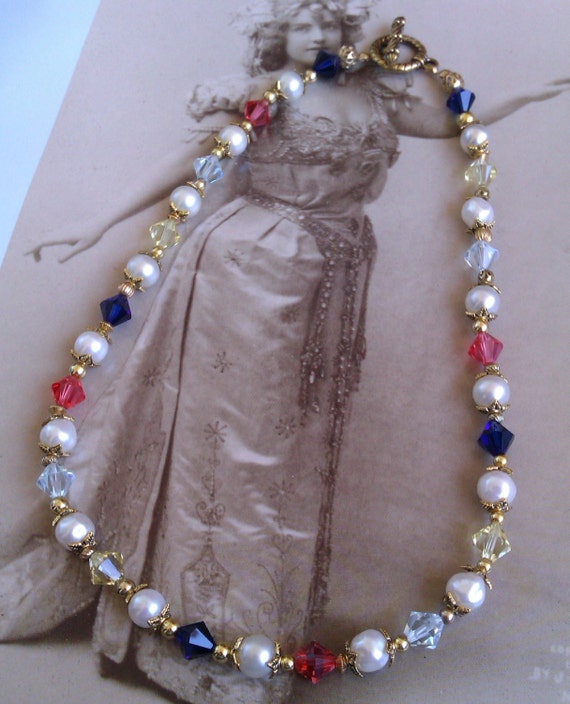 I've recently created pieces with Baltic amber incorporated into them and a friend recently told me about where it comes from.  Apparently, the Baltic Sea wasn't always a sea…that it was a river and villages surrounded it, but then with the earth shifting it ended up filling with water.  So the amber comes floating to the surface from the trees, as it is tree sap, from the trees that are now under water which were once around the river.  Technically, amber isn't a gemstone or mineral, but rather a fossilized sap from prehistoric trees that grew as far back as almost fifty million years ago, primarily in Scandinavia and elsewhere around the Baltic Sea.  It is generally accepted that the amber from the Baltic region is the world's finest.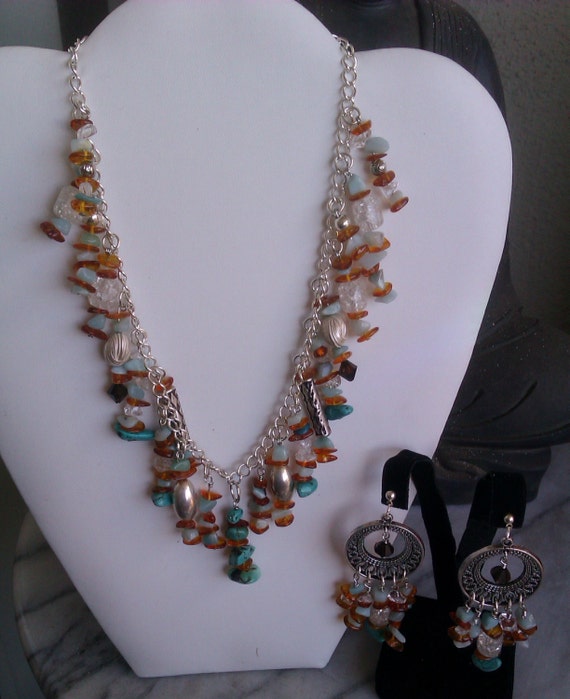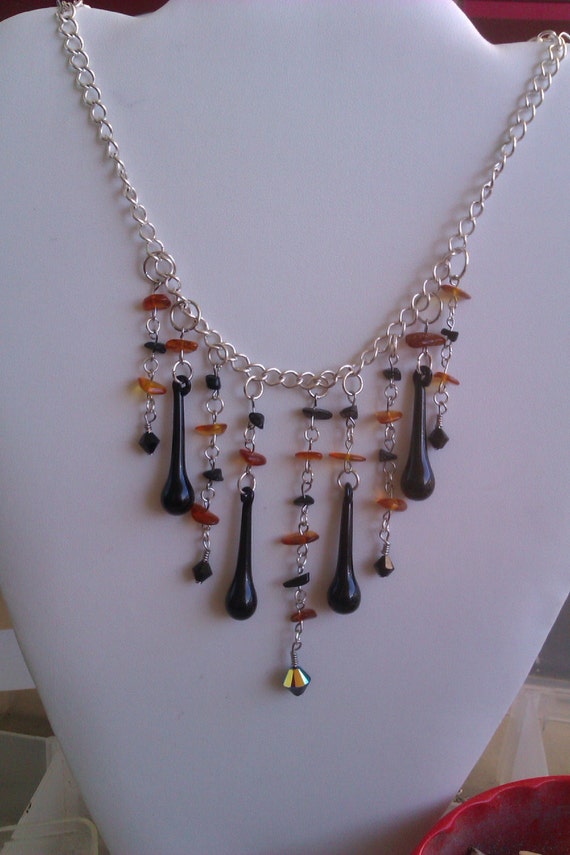 I've put my
handmade cluster rings
on clearance, by the way and my spring sale is still happening until the 31st, where you get 15% off all items.  Likewise, I'm having a 15% off sale in the supply shop from today through Sunday!  The coupon code is shown on the shop banner of both shops, but for those of you on mobile the codes are:  
Markalino Jewelry:  MJSPRING15
Markalino Supplies:  MSWS15
Well I am going to get ready now as I'm going with mom to a lunch at the Elks Lodge in South SF. Have a great day!