Update on Mom:  The day after my last post, I went to visit mom and take care of her, but I ended up having to call an ambulance to take her back to the hospital.  Her haital hernia really flared up and she was so out of it.  Also, her diverticulosis decided to act up at the same time.  Long story short, I spent this past week going back and forth to the hospital and to mom's house to take care of things there.  It was exhausting, but hey, it's my mom!  She had a lot of visitors and received beautiful flowers.  I got her yellow tulips, because she loved when my father would bring them to her.  She started to get better little by little and was able to go home on Friday.  She's still a bit weak and only on soft foods, but with some patience and care, she'll be back to her old self in no time.  It was a pretty scary week, though.
In the midst of all this, I was able to make two new bracelets on the free time I did have at home and I just listed them on Markalino Jewelry on Etsy.  The first is a New York Giants inspired gold football bracelet, which I handcrafted with dark blue glass pearls, white faux pearls, a couple of red vintage lucite beads, Swarovski crystals and Czech crystals in red and gray.  I used a heavy, high quality hammered gold plate over brass rollo chain for it and finished it with an antique gold toggle clasp.  It's 7.75″, but I'd be more than happy to adjust it upon request.  It's a one-of-a-kind!  I am offering it for $50.  If  you click on a picture below it will take you to the listing.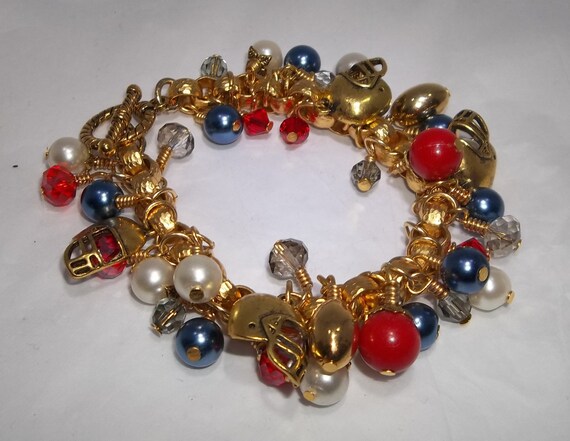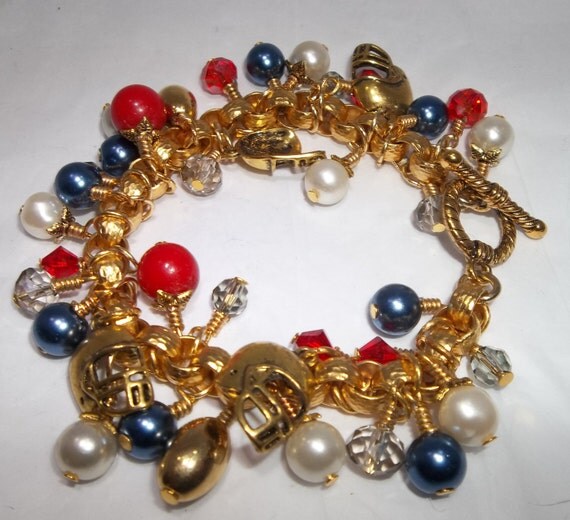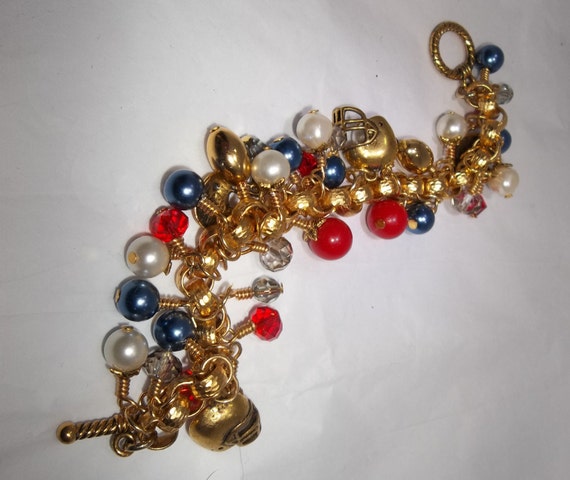 The other is a Maid of Honor Bracelet in silver with olive jade, purple jade and Swarovski crystals in Olivine, Khaki, Tanzanite, Amethyst, Purple Velvet and Crystal Aurora Borealis.  I used a high quality silver plated link chain and completed it with a silver plated pewter toggle clasp.  It is 8″ in length, but again, I can make an adjustment on the size.  Also offered at $50.
Click on a picture below to go to the listing.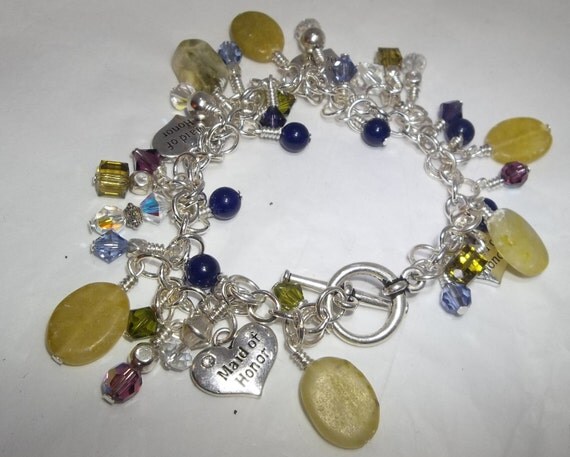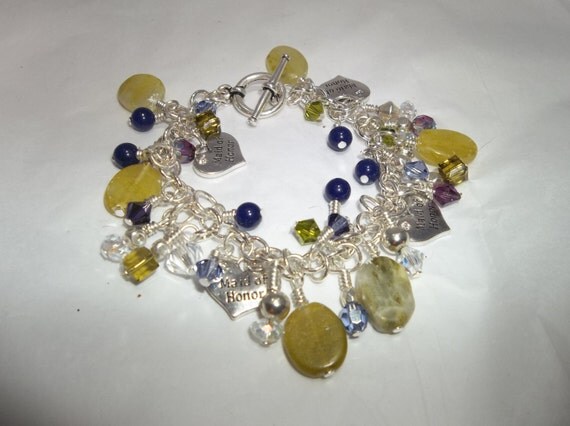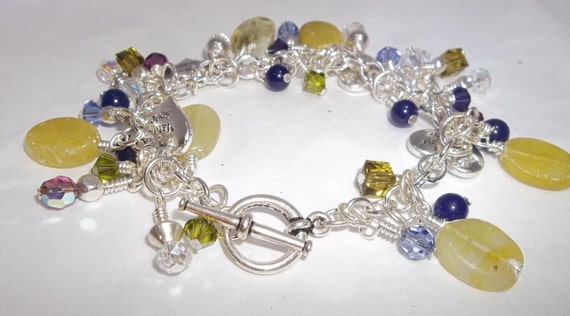 So, here's to hoping that this week proves to be a much better week for all.  I bought some proper-sized poly zip-lock bags for my handmade charms, beads and supplies at Markalino Supplies on Etsy, so I'll be busy organizing everything and I can't wait!  I love to organize things.
Here are a few new items added to the supply shop: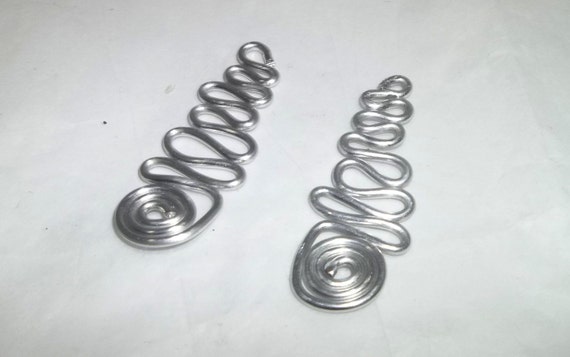 Handmade Aluminum Jewelry Components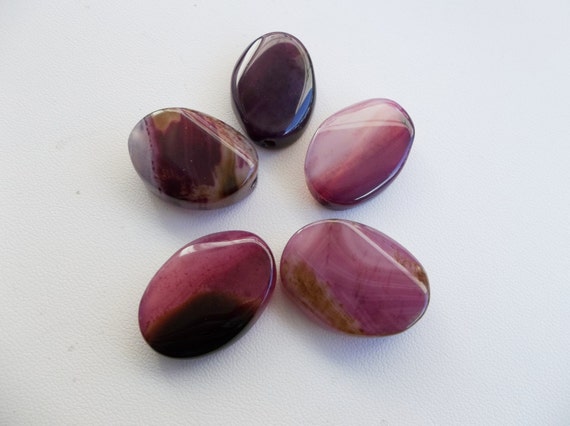 25x15mm Purple Agate Beads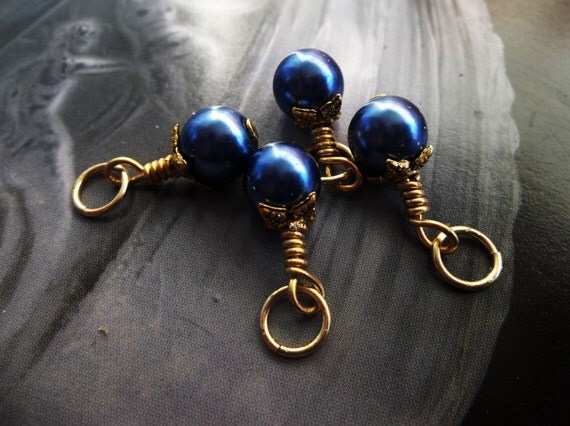 8mm Midnight Blue Glass Pearl Gold Charms with Rings