I'm sure that you've noticed me making blog posts about the beautiful jewelry that can be found on Etsy by some truly amazing artists.  But I'm also sure that many of you are wondering what I've been up to?  What's new at Markalino Jewelry?  Well, let me say that I have been one busy person with a whole lot of new jewelry to share with you!
Necklaces
There are several new necklaces I've recently listed in my Etsy shop with gemstones and crystals and new styles that I haven't come out with before!  My necklaces are the creations I'm most proud of because to me they're really what makes a statement.  So here they are:
1.  Purple Paradise Long Necklace with Riverstone , Crystal , Black Agate and Sterling Silver Swarovski Crystal Flower Focal Piece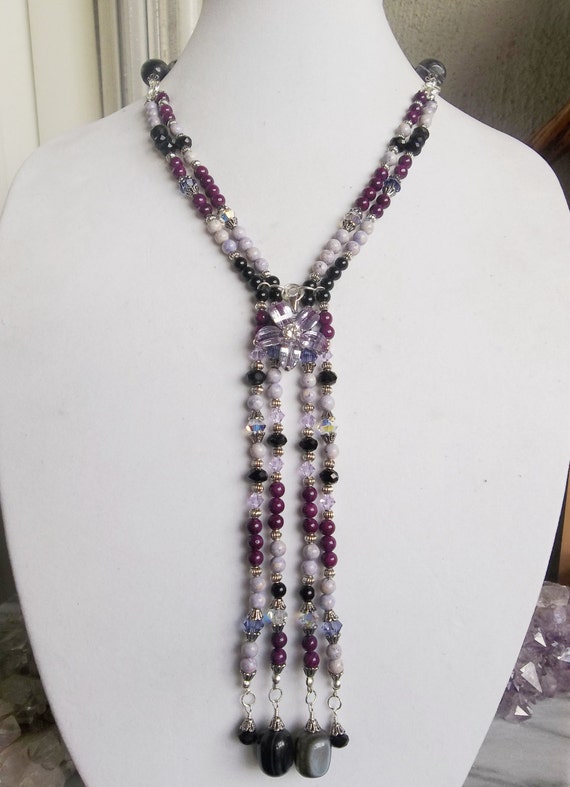 2.  Deep Teal and Black Bolo Style Necklace with Sterling Silver Marcasite and Black Onyx Focal Piece // 18 inches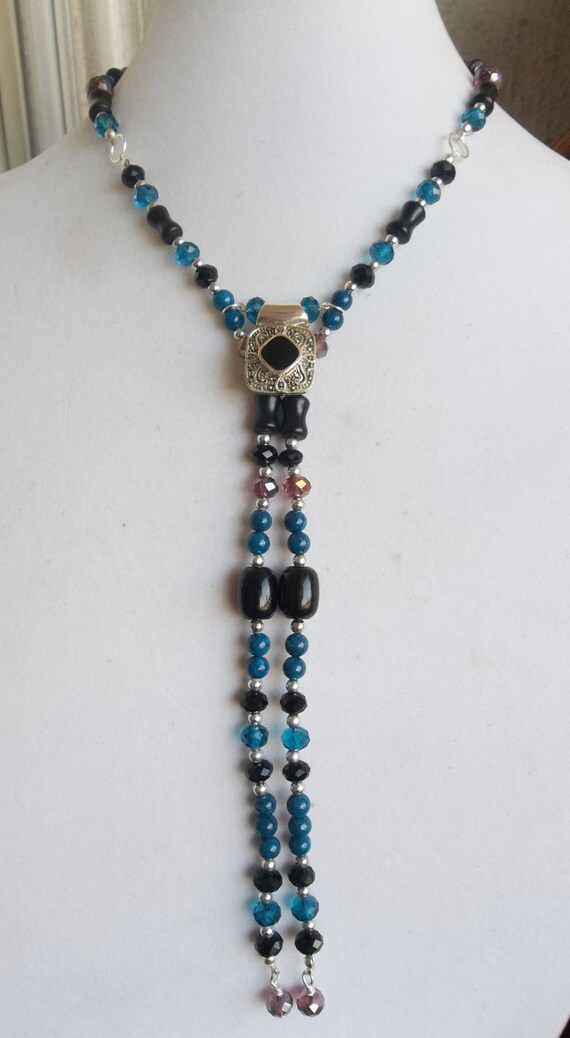 3.  Jade and Citrine Gemstone Gold Necklace with Handmade Jade and Crystal Focal Piece // 20.5 inches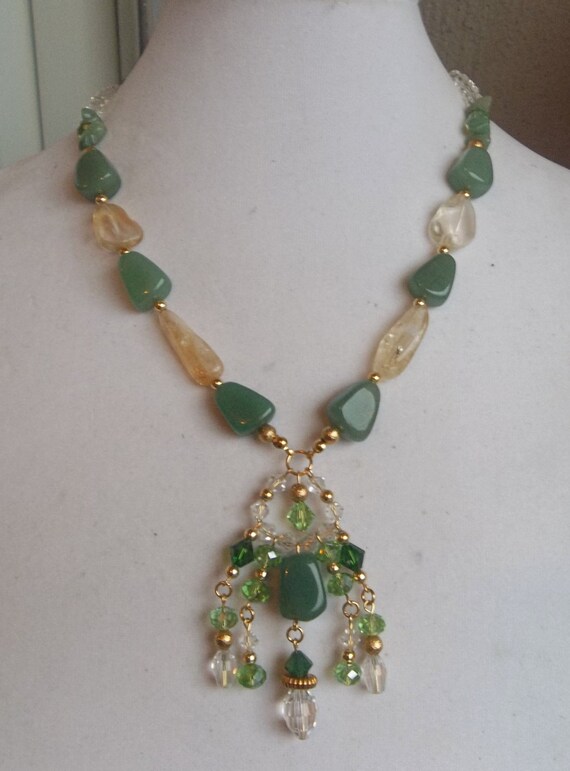 4.  Swarovski Crystal Gold Bib Necklace with Blue Agate and Vintage Blue and Gold Lily Focal Piece // 19 inches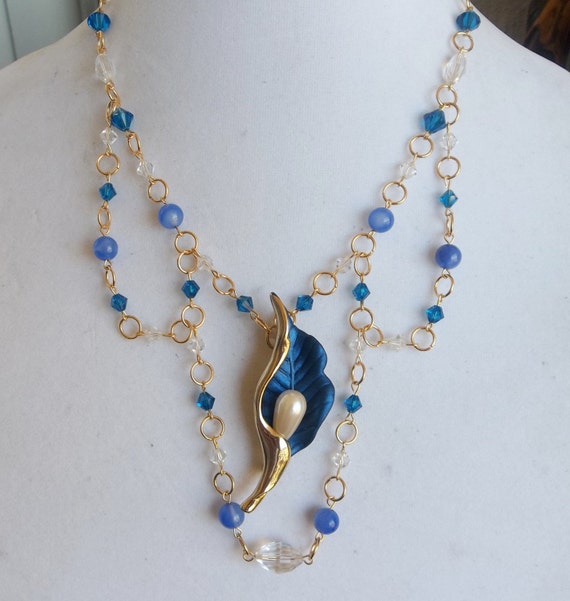 5.  Turquoise and Brown Gemstone Necklace with Turquoise Gemstone Sterling Silver Heart Pendant // 20 inches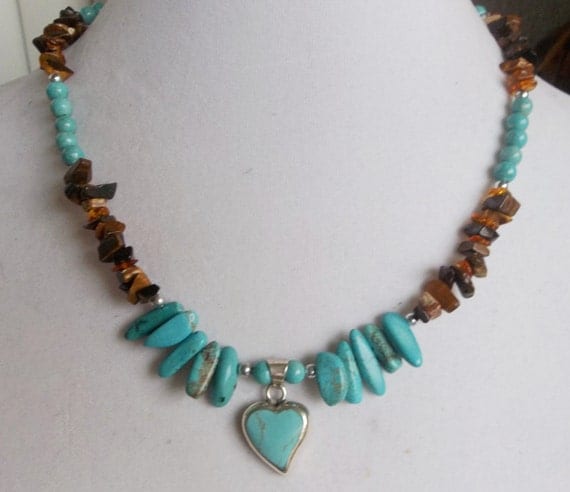 6.  Green and Purple Bib Statement Necklace with Amethyst, Quartz, Czech Crystal and Swarovski // 18.5 inches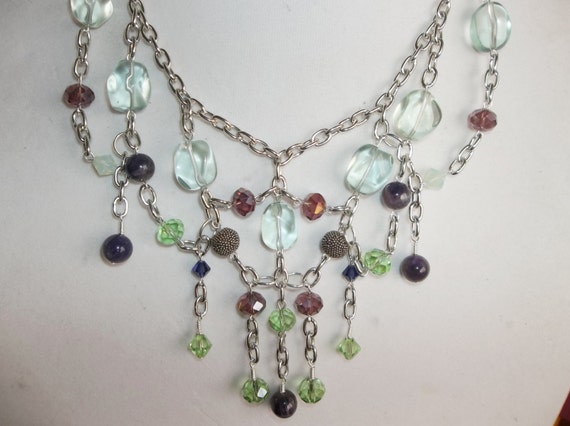 7.  Swarovski Bib Statement Necklace with Amethyst, Malachite and Green Druzy Agate Focal // Gold Jewelry // 19″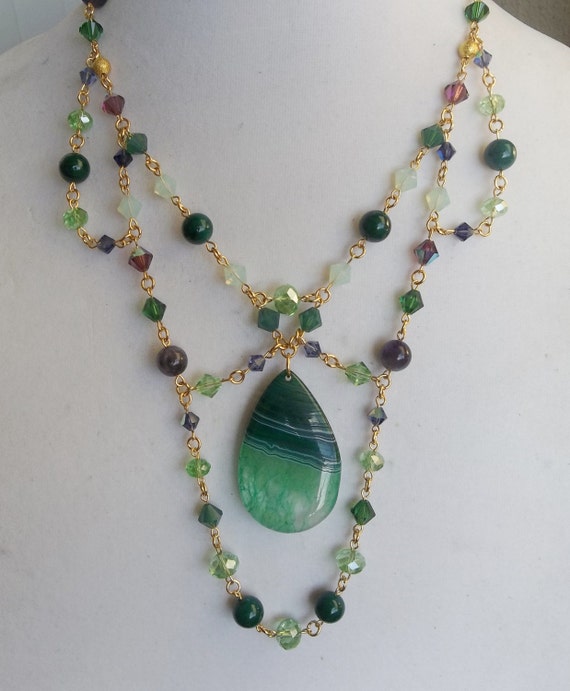 8.  Elegant Blue Gemstone and Swarovski Crystal Necklace in Antique Silver // 19.5″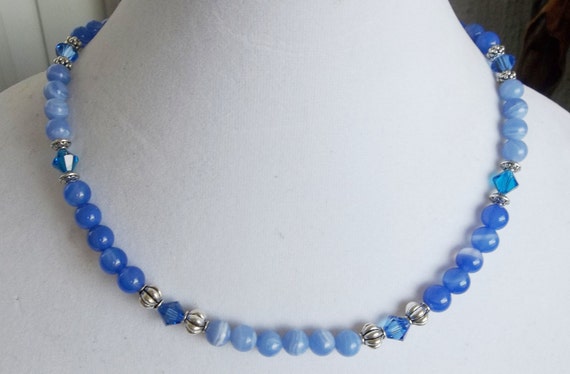 Bracelets
1.  Colorful Crystal and Gemstone Bracelet // 7.25 inch with .75 inch extender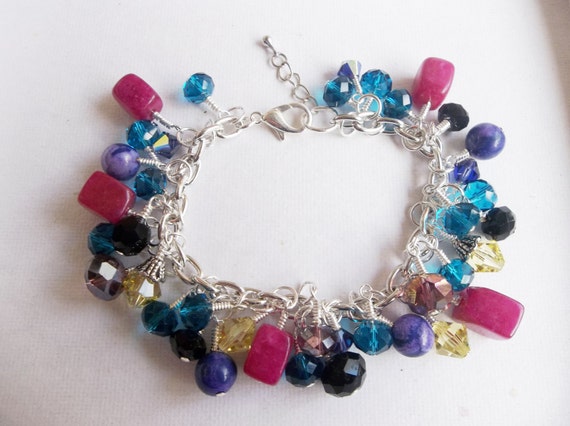 2.  Men's Baltic Amber, Tiger Eye and Picture Jasper Bracelet // 8 inches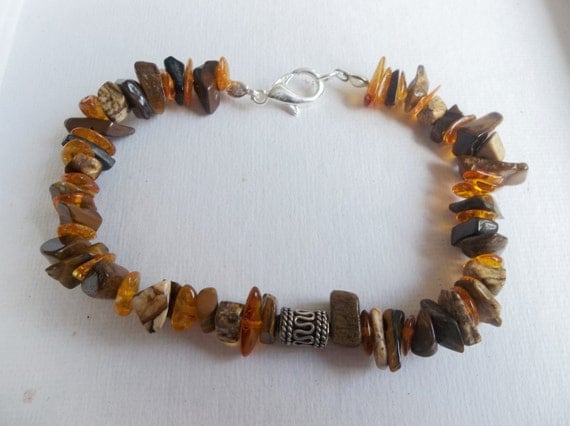 Earrings
1.  Elegant Red and Black Swarovski Crystal Cluster Earrings with Red Bamboo Coral in Gold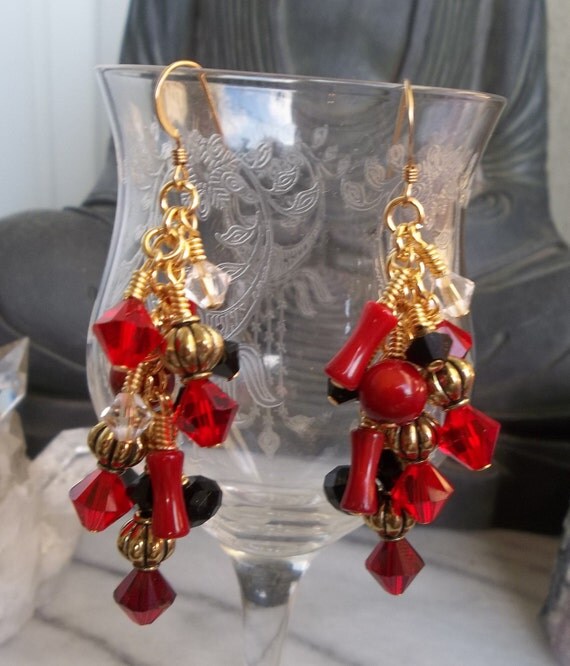 2.  Gold Cluster Earrings with Swarovski Cobalt and Citrine Crystals and AB Czech Crystal Beads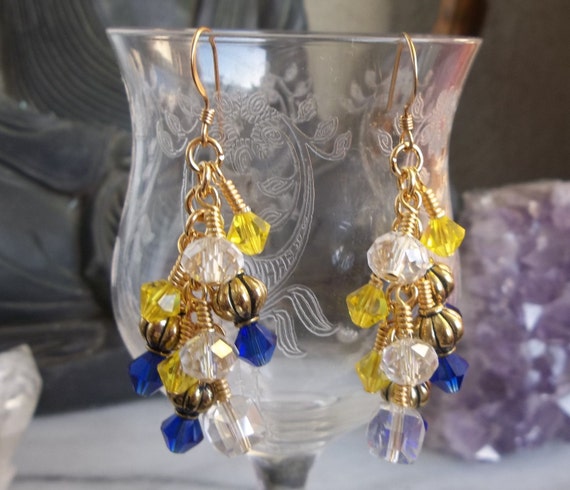 So there you have it!  My new collection of jewelry.  But there's more to come soon so be on the lookout for my next post of new pieces!