I've recently listed two new items to my Etsy shop, each of which would make a wonderful gift for her this Christmas.
The first one is a luxurious Amethyst Gemstone Necklace with Jet Black Czech Crystal Cubes and Gold Filigree.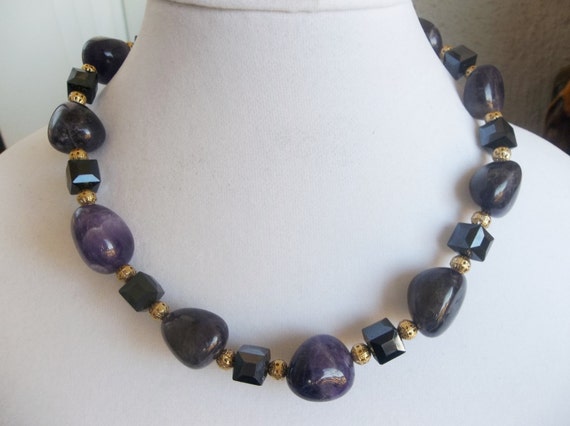 A luxurious Amethyst gemstone strand necklace with jet black Czech crystal cubes and gold filigree beads. This necklace makes a chic statement without being overbearing. The Amethyst gemstones are smooth, rounded and 20 to 22mm in size. The jet black Czech crystal cubes are approximately 12mm in size and the gold tone filigree beads are 8mm in size. I completed the necklace with a gold plated brass lobster claw clasp and ring.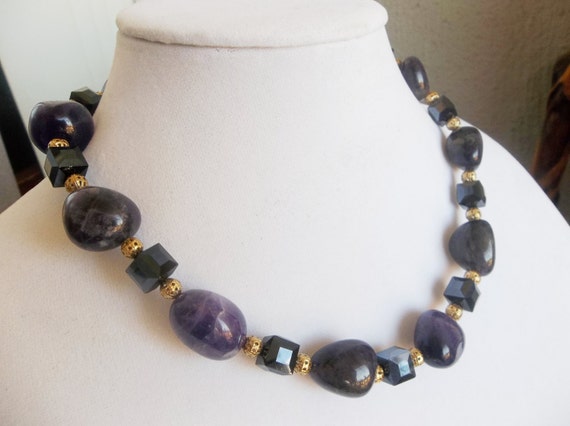 To make the necklace, I used sturdy clear filament cord and concealed crimp beads at the end of each strand to ensure durability and longevity so that it lasts throughout the years with proper care.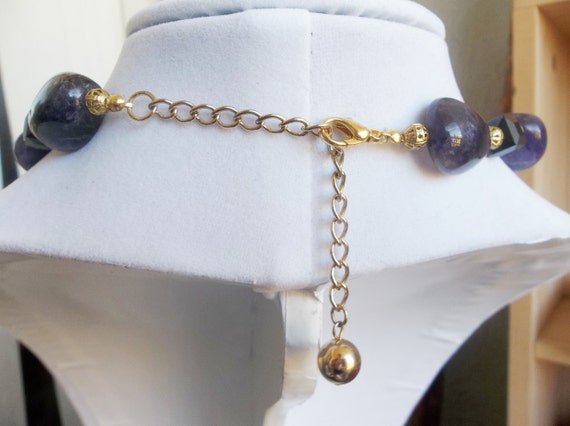 The necklace is 17″ in length with a 3″ extender chain.
$64.72
The second item is a Swarovski and Czech Crystal Pendant on a Delicate Sterling Silver Chain.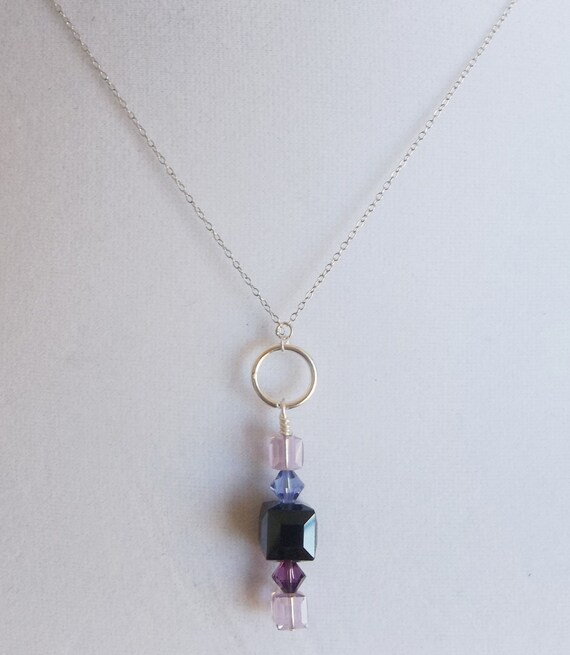 One of my more simplistic pieces, a pendant of Swarovski and Czech crystal on a delicate .925 Sterling Silver Chain. The center is a 12mm faceted jet black Czech crystal cube, with a Swarovski 6mm Tanzanite bicone crystal above and 6mm Amethyst bicone crystal below. The top and bottom are Swarovski 6mm Light Amethyst faceted crystal cube beads. I handcrafted the pendant using a sterling silver head pin, which I looped at the top and curled around itself to meet the top of the crystal cube. I then attached it to a thick 10mm sterling silver plated brass ring. The entire pendant piece is attached to a very delicate .925 Sterling Silver chain with very small .925 Sterling Silver jump rings. The spring ring clasp and tag on the chain bear the 925 mark.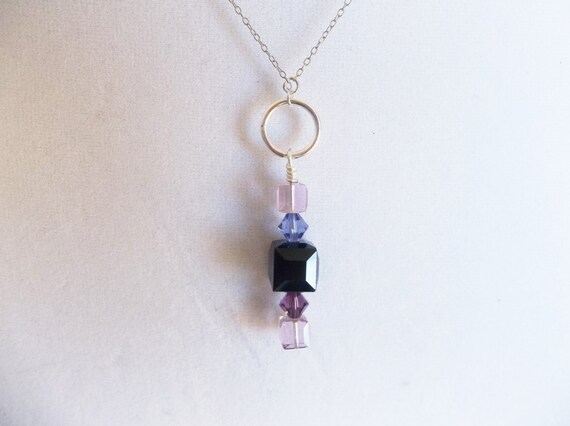 The necklace is 16.5″ in length with a 3″ .925 Sterling Silver extender chain.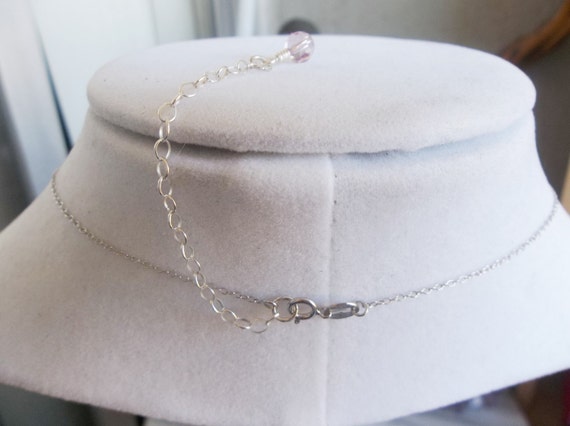 This will make a beautifully elegant gift for someone special this holiday season that has been made to last for many years to come with proper care.
$24.93
Also check out my new line of pierced and clip-on Charm Earrings for $4 or less!  They make great stocking stuffers and thought gifts.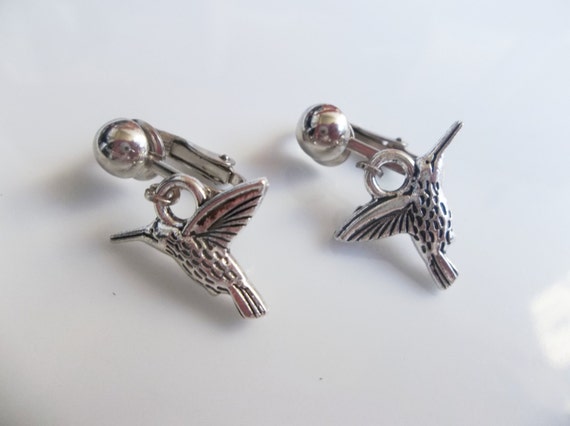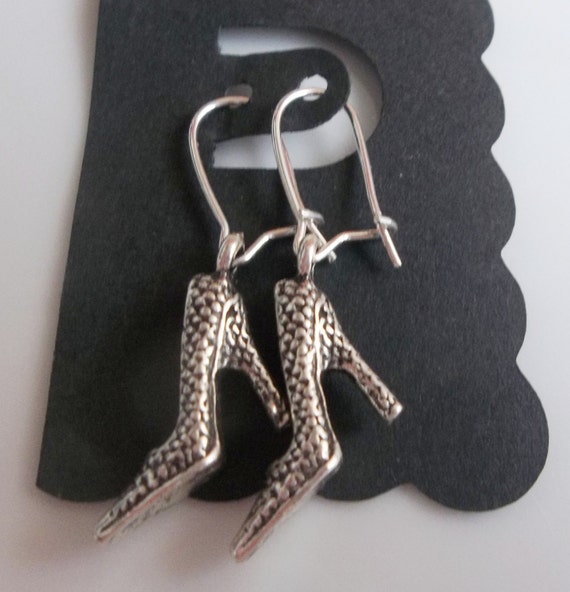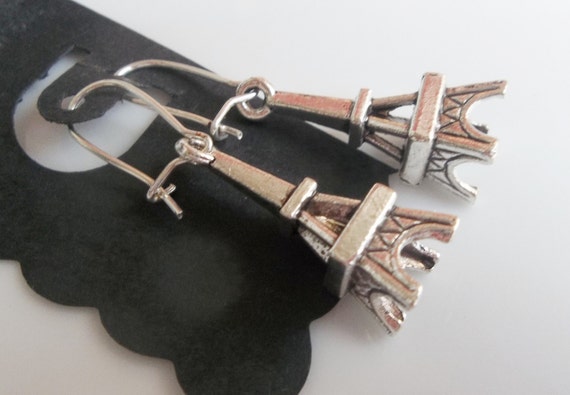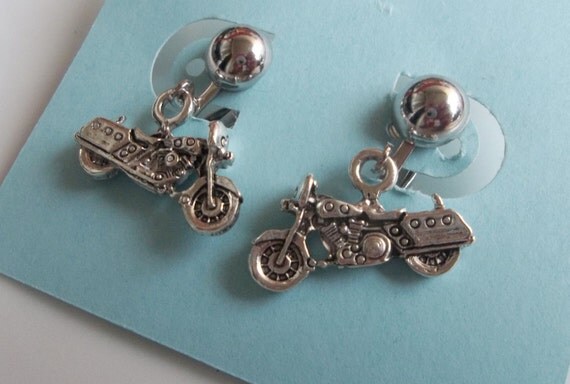 I've also come out with several new charm bracelets!