I've come out with my second in the series of Crystal Embellished Skulls.  You may have seen my prior post where I introduced my first Crystal Embellished Skull, Chrichton.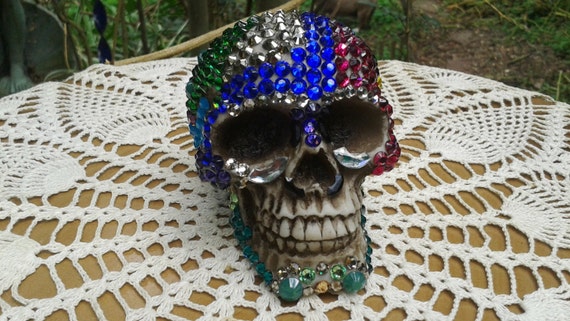 Now I introduce to you Kira, named after the character in Xanadu.  She has over 300 Swarovski crystals embellished onto her in unique and unusual patterns.
You may purchase Kira HERE for $89.18
Also, if you wish to purchase both Chrichton and Kira together, a 20% Discount will be given off the total amount.  Simply email me or Contact Me through my Etsy shop to request a special coupon code for this deal.