It's been a while since I've done a Featured Artist post, but after seeing the work of talented artist Mike Kraus of Rochester, NY, I'm sure you can see why his work should not be missed.  His use of color is phenomenal and he has a great style.
"Twilight Woods" is one of Mike's original acrylic paintings and it has wonderfully bright and vivid coloring.  This 8″x10″ masterpiece is available in Mike's Etsy shop for $49.99.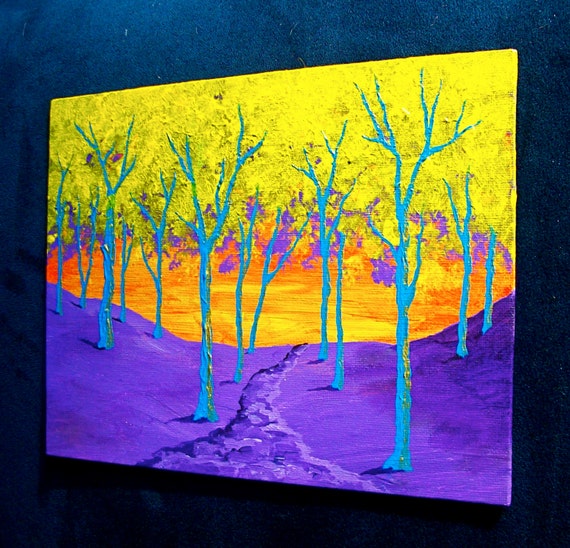 Another I think is absolutely sensational is this Original Acrylic 4″x6″ painting called "Vision Quest XXII".  It really "pops" and would look great in an office or home office, or even in a frame with directional lighting over it.  This is available in Mike's Etsy shop for $19.99.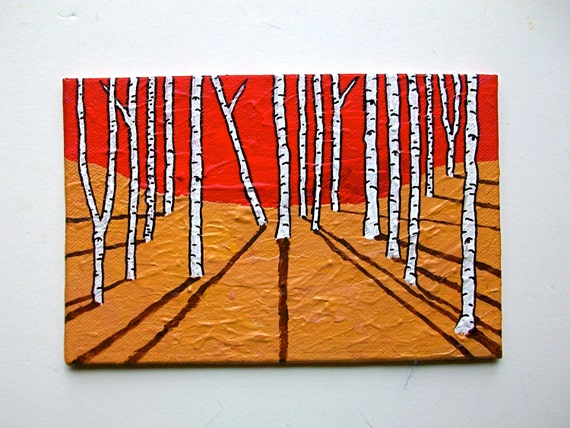 And these are just a small sample of the great work to be found by Mike Kraus.  But don't take my word for it, check out more of his art at Mike Kraus Art on Etsy.
You can also follow him on Twitter and connect with him on Facebook.