Let's face it, there is a TON of jewelry on Etsy and at times it may seem like everything appears to be the same or at least high in similarity.  So this makes it hard for someone to find that truly unique piece of jewelry that you're not going to see anywhere else, whether online, or worse, at a brick-and-mortar retail shop.
I've conducted a little research on Etsy to find pieces of jewelry that I find to be very unique by talented jewelry artists.  Here are six items I've found so far:
(note that these are not in any order of greatness!!!)
1.  Voodoo Legba Necklace by OneEyeCatStudio – $31
I think this is such a cool piece of jewelry with its bright, vivid color and it bears the mystique of voodoo.  It looks very well-made, too!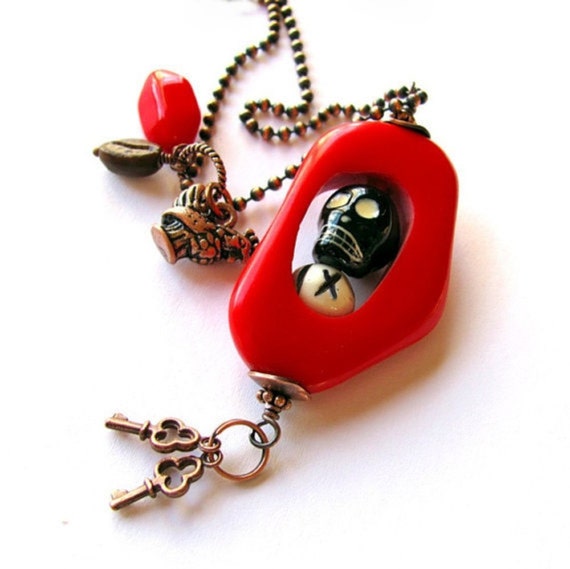 2.  Raw Crystal Optic Calcite Earrings by Rootiebirds – $44
Maybe it's because I am a huge fan of clear, raw crystal jewelry, but aren't these just the coolest earrings?  They remind me of ice and hey, the would go with anything you wear!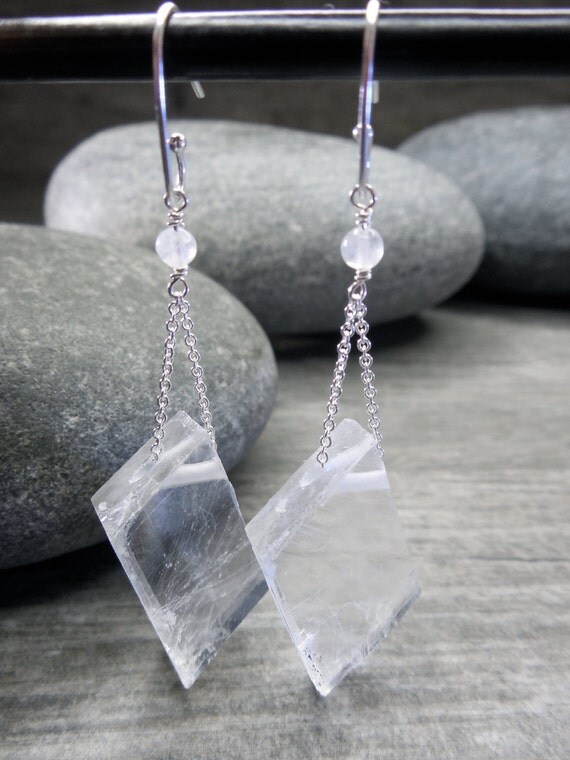 3.  Green Bead and Malachite Embroidered Necklace by ExclusiveCraft – $262
Okay this necklace made my jaw drop when I saw it.  I've seen many embroidered necklaces out there and several malachite necklaces, but a malachite embroidered necklace?  Come on!  Does it get any more glamorous?  I believe that this piece is worth every penny and whoever purchases it will be a very lucky lady!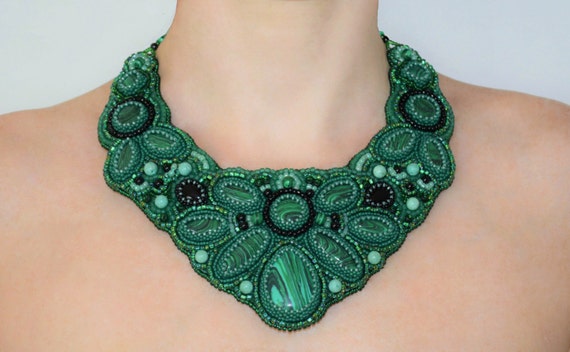 4.  Top Hat Feathered Adjustable Cocktail Ring with Cabochon by Dragonpop – $25
Now really, how many times have you seen a ring like this?  I know, me either!  I think this ring is totally awesome and it's definitely a great conversation piece.  I mean, a ring with feathers!  Who knew?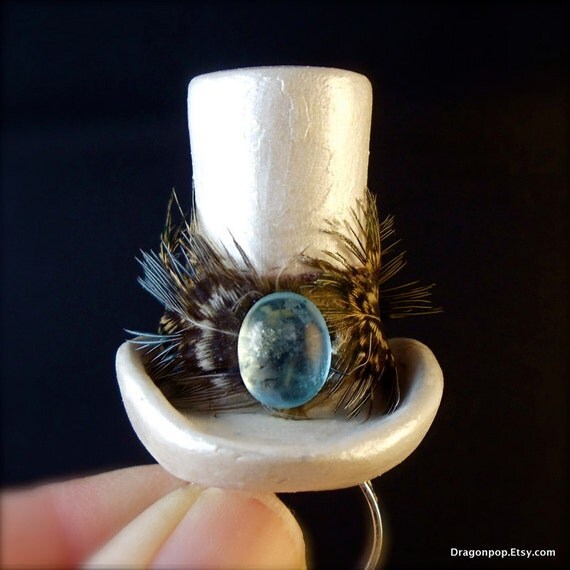 5.  Mixed Media Pocket Watch Necklace by jryendesigns – $159
This is a necklace that really stands out from the crowd, because it's not only a necklace, but a pocket watch to boot!  Sure, there are pocket watch necklaces out there, but none so unique as this one.  A really great find you won't want to miss out on!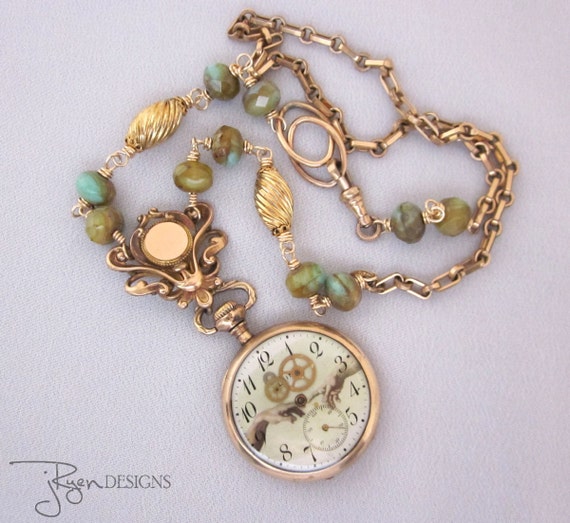 6.  Nature Leather Cuff Bracelet by rainwheel – $28
There are plenty of leather cuff bracelets out there, this is true.  BUT, have you ever seen one so magnificent?  The colors in this are so striking and definitely have the appeal of nature.  It has such a great design, too!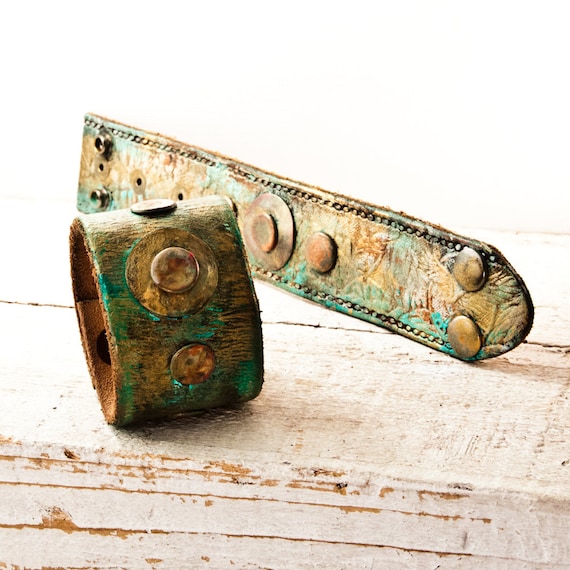 That's all the time I have for today folks, but be on the lookout for a follow-up post with more truly unique pieces of jewelry!
Also be sure to stop by Markalino Jewelry to see my latest unique jewelry!