Hello to everyone out there!  As you know, I do a blog post featuring another artist of Etsy.  Well, today I'd like to tell you about Lisa Reynolds, of Tucson, Arizona who makes the most wonderfully simple and elegant awareness necklaces.  I think they're a great way to show your awareness and they can go with virtually anything you wear.
Here is one for Breast Cancer Awareness that is fabulous.  It has a hand stamped "Cure" charm, an awareness ribbon "Hope" charm and a pink Swarovski crystal charm to represent Breast Cancer.  The charms come on a 30″ gunmetal small ball chain.  Only $10 and $5 from the sale is donated to the American Cancer Society!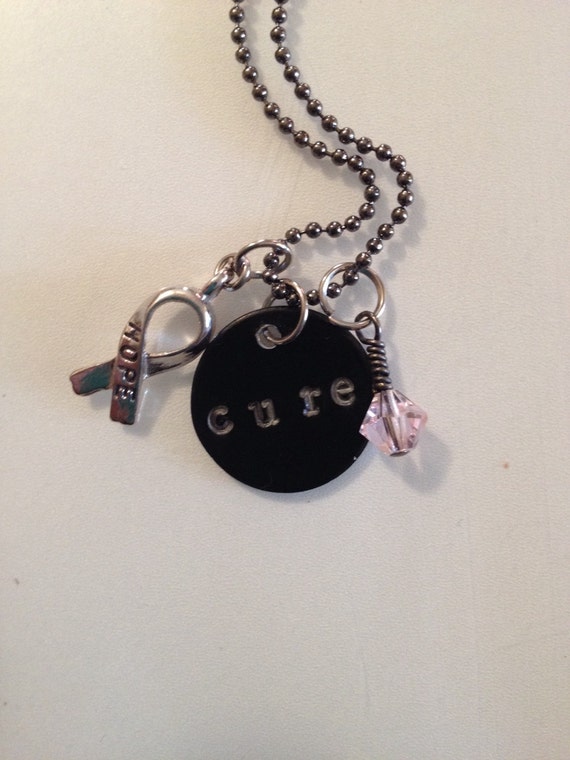 Here is another one which has a purple Swarovski crystal charm, representing all forms of cancer: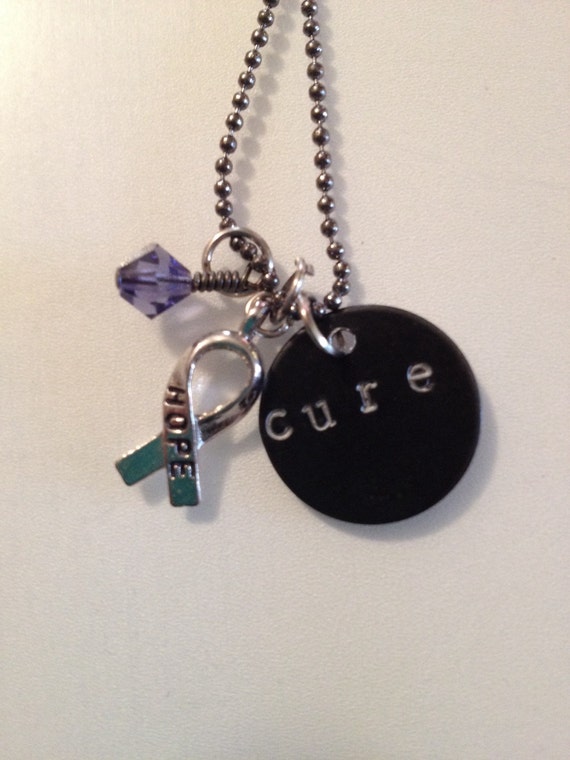 The next one is a necklace for Sarcoma awareness with a yellow Swarovski crystal charm: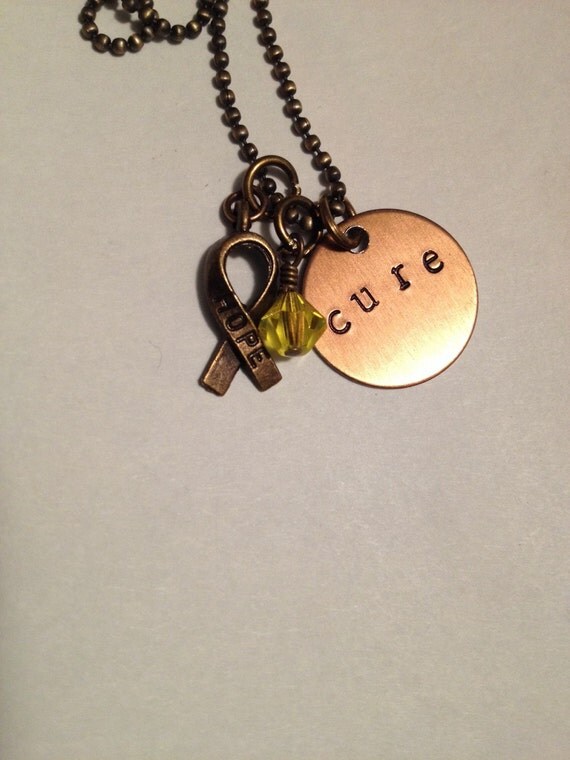 And last but definitely not least are these Hope Necklaces for Childhood Cancer Awareness, which are $12.50 and $10 from the sale will be donated to the American Cancer Society!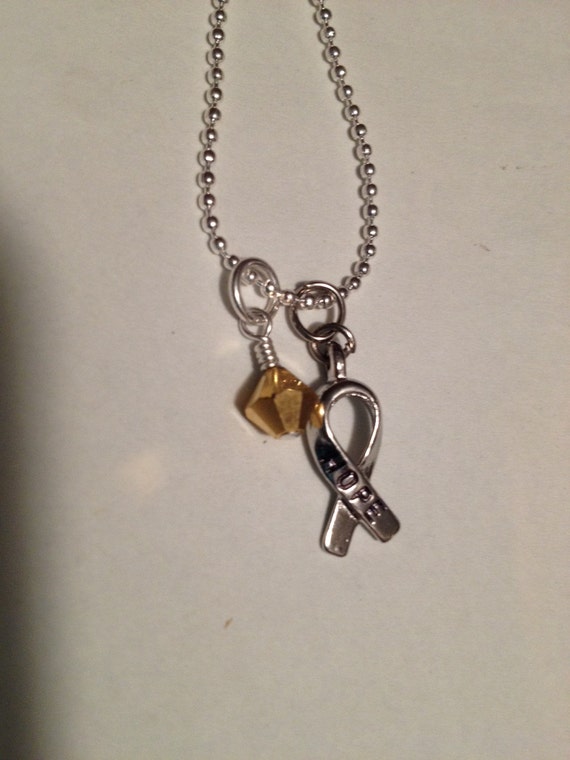 All of Lisa's necklaces are wonderful and support a great cause.  Be sure to stop by her shop on Etsy, called Boundary Dispute where you can see all of the items she has available.